ECR Wins Contract with Avanti West Coast
ECR Retail Systems has been awarded a contract Avanti West Coast for its onboard retail system, for click & collect and onboard shop services.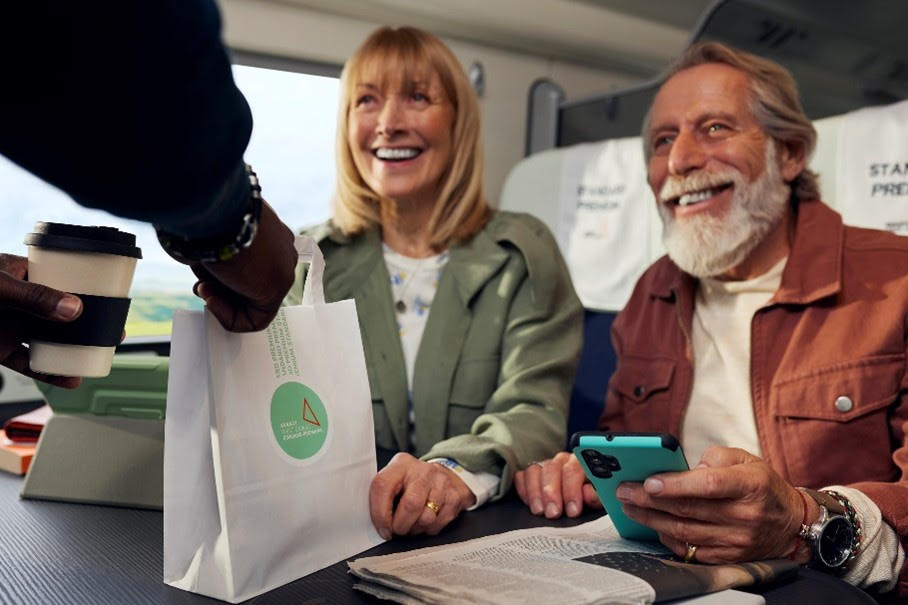 Avanti West Coast has selected ECR, the leading UK-based MPoS specialist, to deliver the very latest in onboard retail technology to all services across the West Coast network.
The new, faster, and more reliable payment technology will support rail crews both in the onboard shop, as well as those providing at-seat services as they offer sales of food and beverages to customers.
In addition to ECR's RailPoS software, the contract includes new all-in-one hand-held, mobile devices. The system is a cloud-based modular platform, further enhanced with a customer application enabling AWC to accept all payment types including contactless and mobile wallet. The system will be fully implemented and begin operations this summer.
The new streamlined MPoS system will accommodate all user requirements including managing orders, stock control and supply chain requirements. It will also enhance the level of service customers receive, streamlining catering services on-board. RailPoS integrates to AWC's catering logistics, which supplies the on-board catering services, with all the data it needs to ensure that every order is fulfilled efficiently. The inbuilt sophisticated logistics technology calculates stock, verifies it with crews, and manages complex recipes.
Retail OnLine, the customer-led application enables passengers to purchase and pay for items browse live menus and place orders without leaving their seats. Customers can use their own mobile devices to specify their location, browse and purchase from a live menu of available products for the service that they are on.

Avanti West Coast crews manage product availability, receive, and confirm orders, whilst passengers can track the status of their food & beverages throughout the process. Electronic payments are preauthorised when the order is placed, with the transaction completing upon receipt of goods, ensuring that the customer is only charged once the items have been received.
The system promises increased efficiency and speed of delivery alongside greatly enhanced and stock management, forecasting and profitability.