Why Visitor Attractions Need to Prioritise Integrated EPOS & Ticketing Systems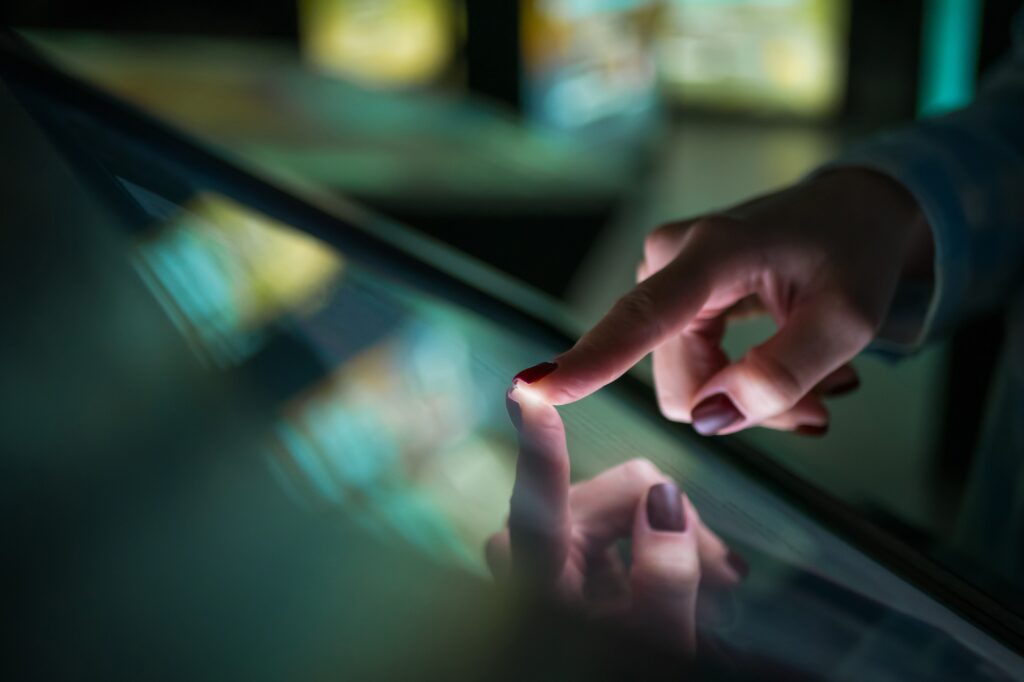 Homegrown, UK tourism is facing uncertain times as consumers with busy lives and increasing strain on disposable incomes become more and more selective on how they spend their cash and their leisure time. Whereas once, consumers may have looked at flights for a city break or relaxing weekend, families and individuals are now opting to make use of local attractions and heritage sites, offering all they need with a significantly lower transport cost.
Today's visitor attractions have two categories of customer to serve – members who pay a subscription for free or reduced entry year-round, and one-off, occasional visitors making a single trip. This means that visitor attractions and tourism-related businesses need to be able to capture a wide array of data sets in real time for later interpretation, analysis and decision-making; in turn feeding into marketing and conversion to memberships to deliver a more stable income as we navigate the uncertainty ahead.
By acting quickly to implement cutting-edge EPoS – or Electronic Point Of Sale – systems, businesses can fulfil this need, whilst making the most of every opportunity to make ancillary sales. Whereas legacy systems across the UK have served their time, now they may prove unfit for purpose, where integration across business units creates disconnect and missed opportunities. The choice of system has never been more important. The latest integrated ticketing and EPoS systems offer powerful data capture and reporting capabilities that span every area of the business, giving a full picture of sales activity across every service offered. For example:
Reporting and revenue growth
Today's integrated ticketing & EPoS systems provide greater scope for custom reporting and for identifying opportunities to grow revenue. This can be done by identifying products and services that sell regularly to certain member profiles, for example, or at certain times of day or points in the week. This allows savvy marketers to place promotions accordingly at strategic times and locations when target customers are likely to be on site, increasing sales opportunities and conversions.
Retail across the business
The systems support retail opportunities across the entire business, whether that's online, in person, in-app; in the form of a visitor buying a coffee, branded merchandise or upgrading a membership; or a visitor buying a day pass or lunch. Give your customers the simplicity of a single basket and easy transaction, and immediately see the benefits of increased spend per transaction. Vitally, systems offering analytics ensure that the business gains rich insights into buyer and member behaviour, providing valuable information to strategise sales and marketing campaigns on a rapid, responsive basis.
Customer profiling
Data captured in the EPoS and ticketing system drives detailed customer profiling. By clearly understanding the characteristics, needs, wants and desires of their customer groups, leisure businesses can better target them with clear and defined niche offers that better satisfy each group – and which grow revenue in the process.
Customer experience
Is there anything more important in today's leisure and services industries than customer experience? Again, the latest EPoS systems come into play to deliver value-added services such as multiple purchasing channels, at-seat and customer-app options, cashless purchasing and faster transaction times – combined with contactless payment, tailored offers and discounts across every element of the business during the customer visit.
This same technology also facilitates the creation of desirable loyalty programmes and member offers, recognising members at each touchpoint of their on-site visit, from cafe bar through to shop or venue hire. As well as securing future visits, ensuring that customers receive an offer that they are likely to respond to results in a greater number of transactions and a higher spend per transaction.
In short, today's ticketing and EPoS systems offer a degree of customer insight and targeting that has never been available at the touch of a button before, allowing visitor attractions to grow margins in smarter and more profitable ways. To find out more and to see the benefits for yourself, please contact the team at ECR for a tailored demo.